This post is also available in Dutch.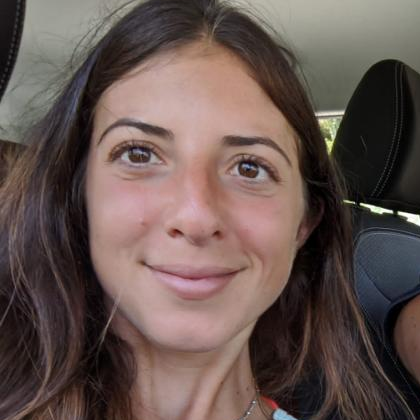 Martina is a PhD student, in between the Donders Institute and the King's College in London. Nevertheless, she keeps strong her Italian roots.
She has been always fascinated in people: what do people think? Why do they behave so? This motivated her through her studies in clinical psychology. Yet, she realised she wanted to know more about the neurobiology behind people's behaviour. That is why she studied Cognitive Neuroscience at the Radboud University.
In particular, she is interested in the genetics of brain development: a way to understand the different contributions of biology and environment to mental health from early life. In her PhD, she investigates the role of immune-related genetics in symptoms and brain variability in autism spectrum disorders.
Her free-time is filled with long yoga sessions, walks in the nature and stack of books. She enjoys people's company and engage in endless conversations.